COVID-19 (Coronavirus) statistics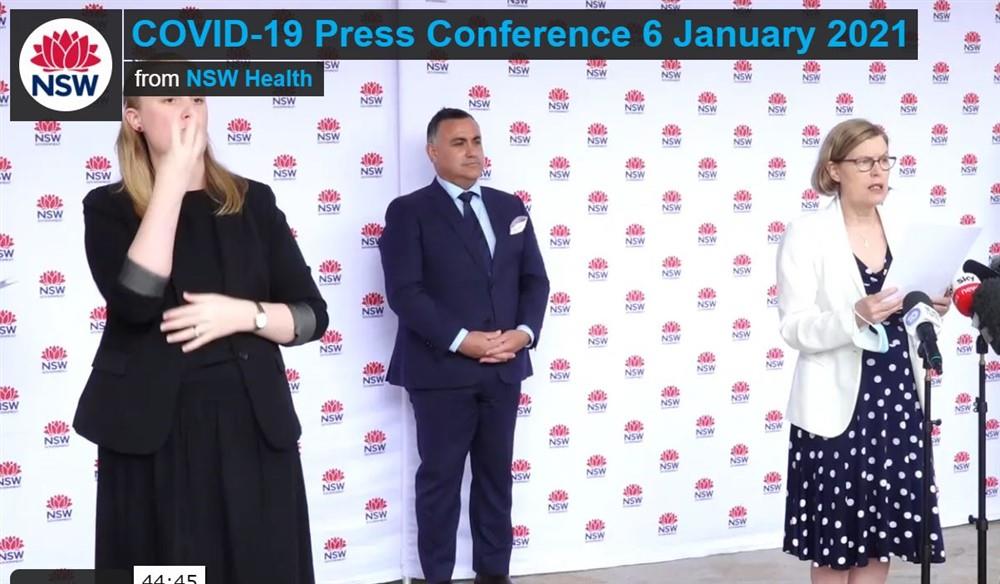 January 06, 2021
NSW recorded four new locally acquired cases of COVID-19 in the 24 hours to 8pm last night.
An additional case was also recorded in a returned traveller, bringing the total number of COVID-19 cases in NSW since the beginning of the pandemic to 4,789.
There were 32,667 tests reported to 8pm last night, compared with the previous day's total of 26,391. NSW Health thanks the community for raising testing numbers and urges everyone throughout the state to continue to come forward with even the mildest of symptoms. High testing numbers are vital to finding undetected cases and helping to contain the spread of COVID-19.
Read full article at https://www.health.nsw.gov.au/news/Pages/20210106_00.aspx